We offer 3 options for wrapping your order, these are: Eco, Elevated and Gift. You can select your chosen option at checkout.
---
Gift notes
We're happy to handwrite notes for gifts so just specify your message in the notes section once you've made your packaging selection.
Gifts sent directly
Don't worry, there won't be any prices or invoices included in your parcel, your receipt is your order confirmation which is emailed to you.

For bigger orders, those with a jewellery wallet, or the gift wrapping option, our postal bags are branded so make sure you scoop them up quickly if they are a surprise.

If you need to send items to different addresses, please process each order separately.
Eco packaging
(free)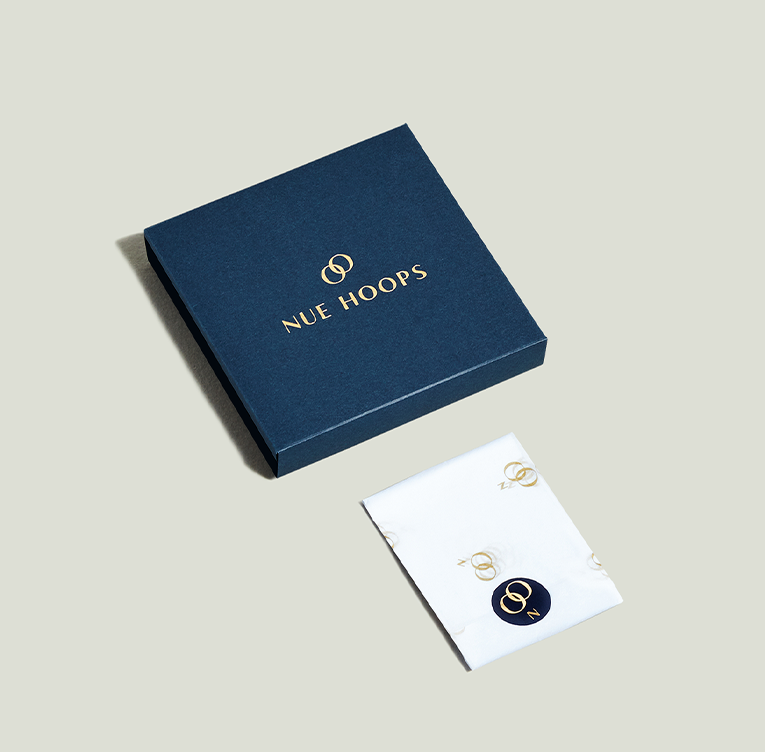 Your order is packed in our branded tissue paper and placed in a NUE Hoops recycled paper envelope.

If it's your first order, you'll get a NUE Hoops pouch included for free.
Elevated packaging
(£5)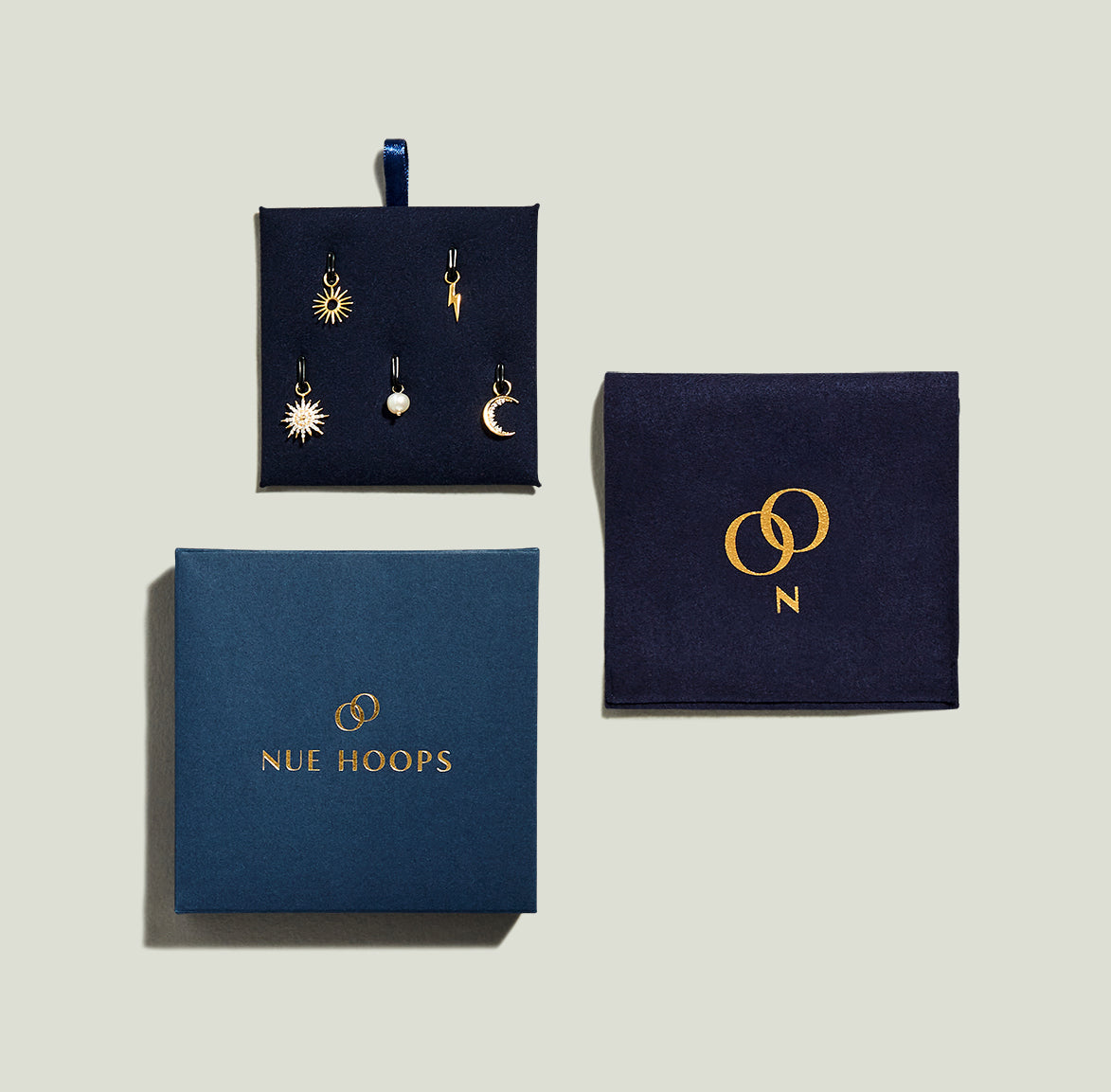 If buying charms, they will be displayed on a 'charm board' and placed inside a NUE Hoops pouch made from recycled material. Your pouch will be carefully placed inside the NUE Hoops recycled paper envelope.
Gift wrapping
(£6)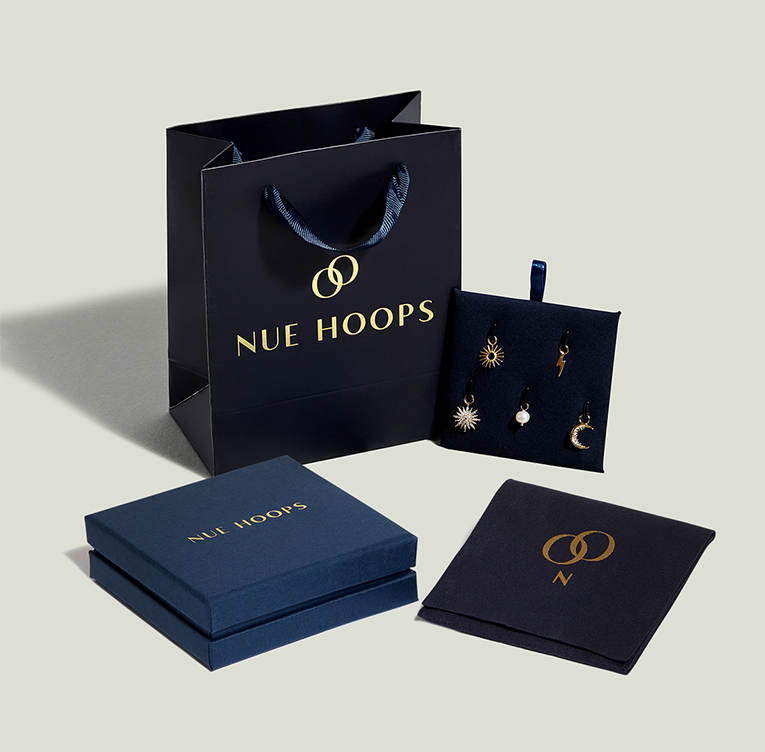 You'll get a NUE Hoops box, charm board (if ordering charms), pouch and a NUE Hoops carrier bag, so that you can present your gift in a bag.