Realistic Blue Eye Earring Charm
Bring luck and style to your jewellery collection with this Realistic Blue Eye Earring Charm. This statement charm brings a modern and unique touch to any ear look.

Hand-packed for you by us in UK
UK Delivery £6 or free for all orders £100+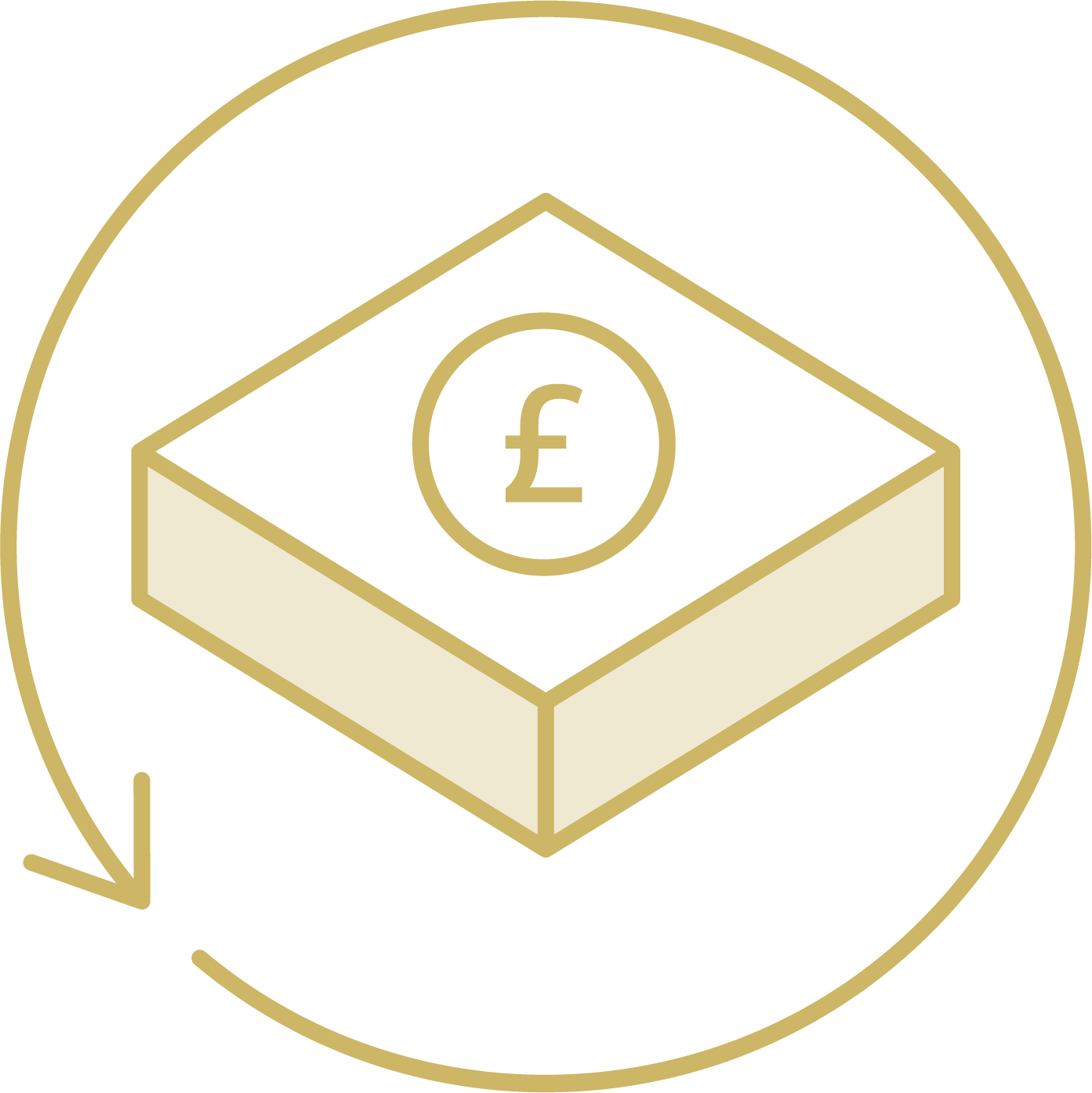 Free 30 day returns on unworn items

1 year warranty, no arguments
Details
Made of 18k filled gold and enamel.
Measures approximately 20 x 20 x 6.5mm.
Weighs approximately 2.26g.
Need to know
This charm fits on all our Classic hoops and selected other hoops - check the hoops' 'Need to know' section to be sure.
If you'd like to put this charm onto a necklace, make sure you buy a charm clip.
Charms are sold individually so that you can mix and match. By selecting (1) you will have one charm. For a pair please select (2).
Delivery & returns
We usually despatch within 2 working days of your order.

Our courier service is £6 and aims to deliver next day. So if in the UK, your order should arrive within 3-4 days.

If pre-ordering an item, everything will be sent together once item is available. Process orders separately if you don't want your order held up by a pre-order item.

We offer free UK returns within 30 days on non-sale items. Items must be unworn in their original packaging.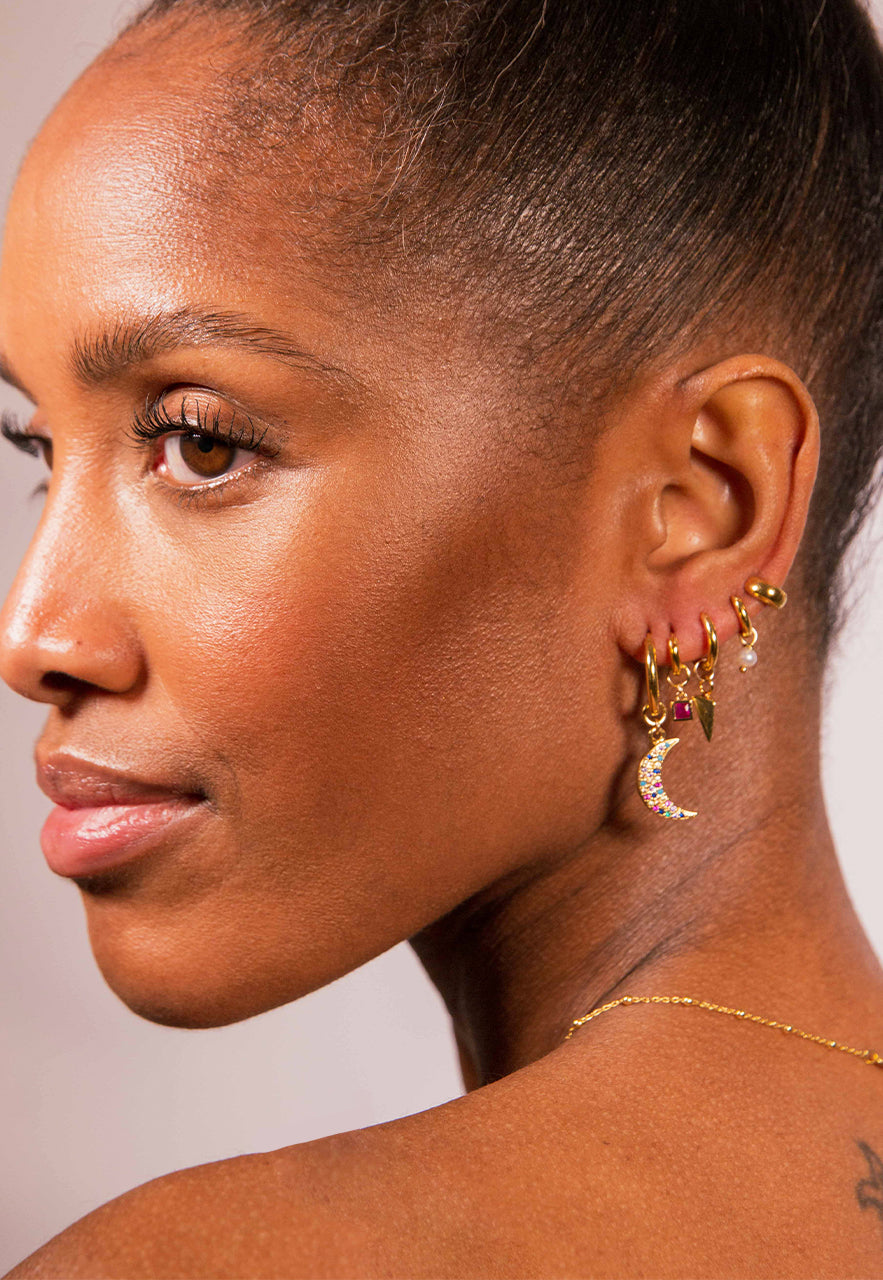 "Love these cute dainty pearl charms super understated but impactful."
Remember these?
Recently Viewed
You haven't viewed any product yet.
Charms Size Guide
Want to check the rough size of a charm for some extra reassurance? We hope this guide will help you.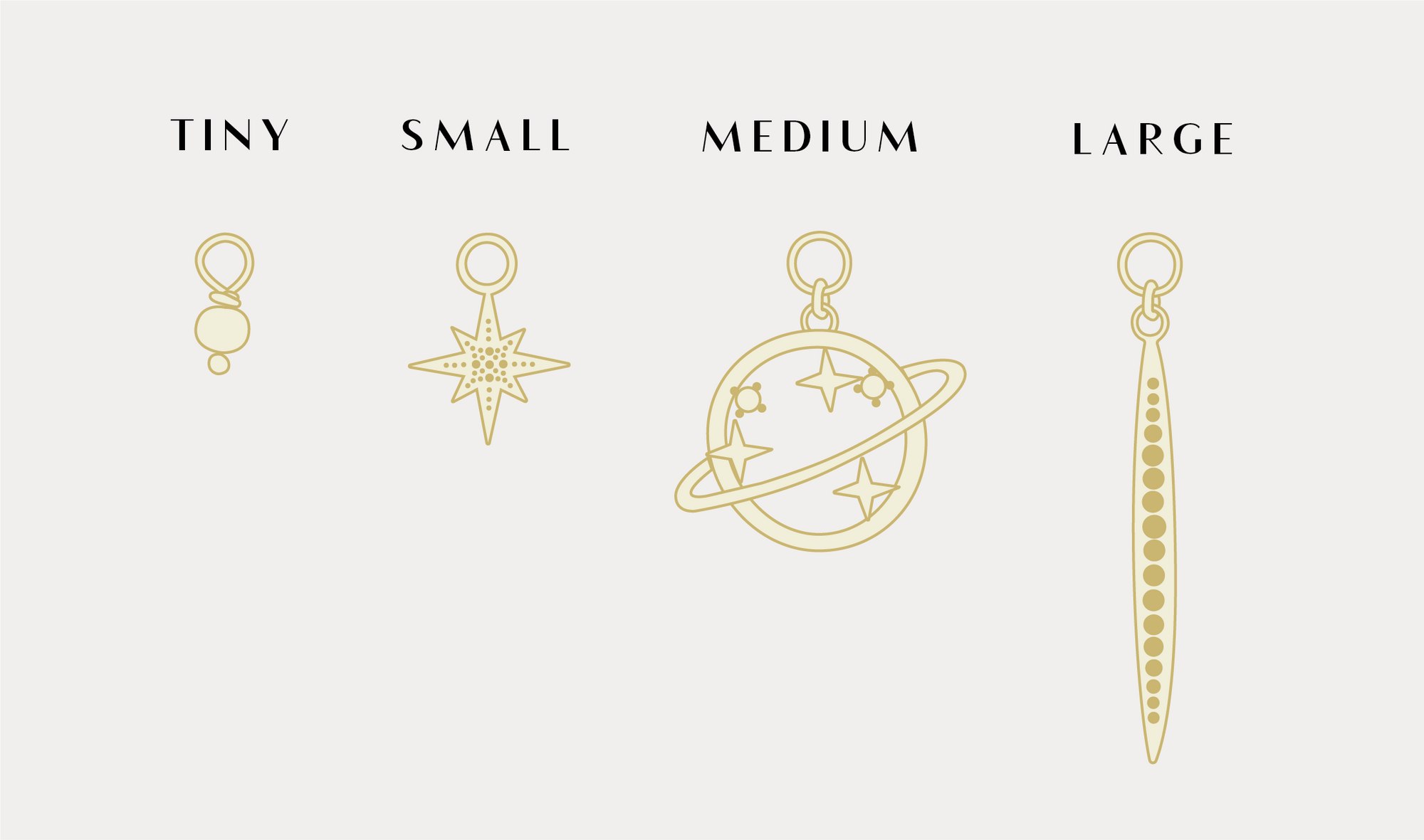 | | | |
| --- | --- | --- |
| Size | Example charm | Sizing (mm) |
| Tiny | Eve | 3.7mm x 5mm - 3.8mm x 14.7mm |
| Small | Becky | 8.2mm x 13.3mm - 11mm x 14mm |
| Medium | Saturn | 10mm x 20mm - 18mm x 23mm |
| Large | Milla | 10mm x 40mm - 12mm x 54mm |