When we founded NUE Hoops we made a conscious decision to be as ethically sound as possible - from product to packaging.
Here's what we're doing to be an environmentally conscious business.
---
Product materials

All our classic hoops are made from a base metal of recycled 925 sterling silver.

They also now have 'e-coating'. An electrical current is used to cover the metal surface with an organic lacquer which protects the metal, ensuring it doesn't fade. This coating makes jewellery waterproof and therefore helps it retain its lustre, giving it a longer life.

In addition to the classic hoops, our Chunky Hoops and Sparkling Hoops are also made of recycled silver. They don't yet have e-coating.

To date around 41% of our charms are made from recycled silver. You can find all the charms made from recycled silver in our recycled silver collection.

Our plain gold and silver simple chains are made from recycled silver, as well as our gold bobble chain and silver bobble chain.

Since introducing gemstones to our charm collection, we are working with a supplier who provides us with certified gemstones.

We've introduced a mix of lab-grown sapphires, natural garnets, a natural amethyst, natural emeralds and a triple A-grade peridot to the collection.
Sustainable
Packaging
Our postage boxes are 100% recyclable. The boxes themselves are made from 60% recycled cardboard.
For our fabric pouch, we have chosen faux suede made using recycled polyester. This was the most economical and low impact option that also creates the right look and feel.
Our paper envelopes that you can choose at checkout as 'Eco packaging' option are also recyclable.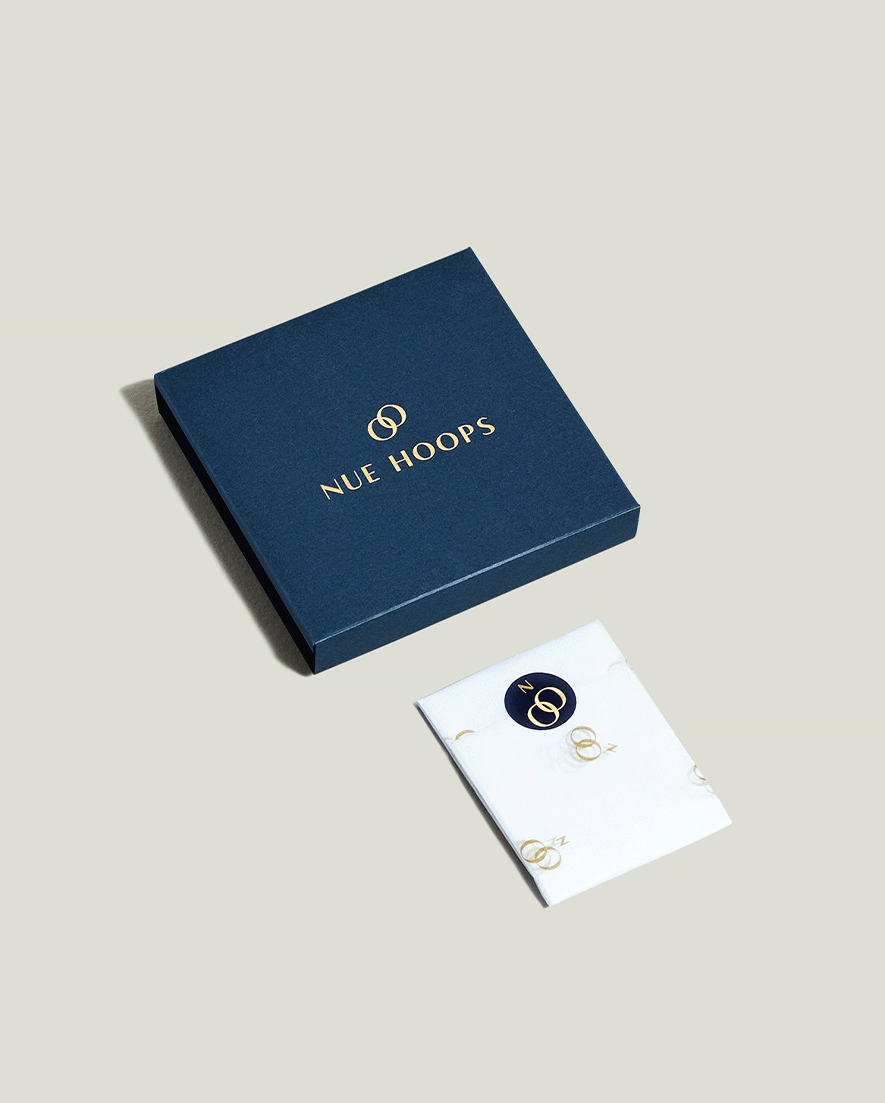 The product itself
As a modular jewellery brand, using recycled materials whilst promoting restyling has been key to us avoiding being part of the throw-away fast fashion culture.

We believe you should be able to be stylish and feel happy about your consumption. We offer this (arguably) more than other jewellery brands because of the sustainable nature of our interchangeable concept.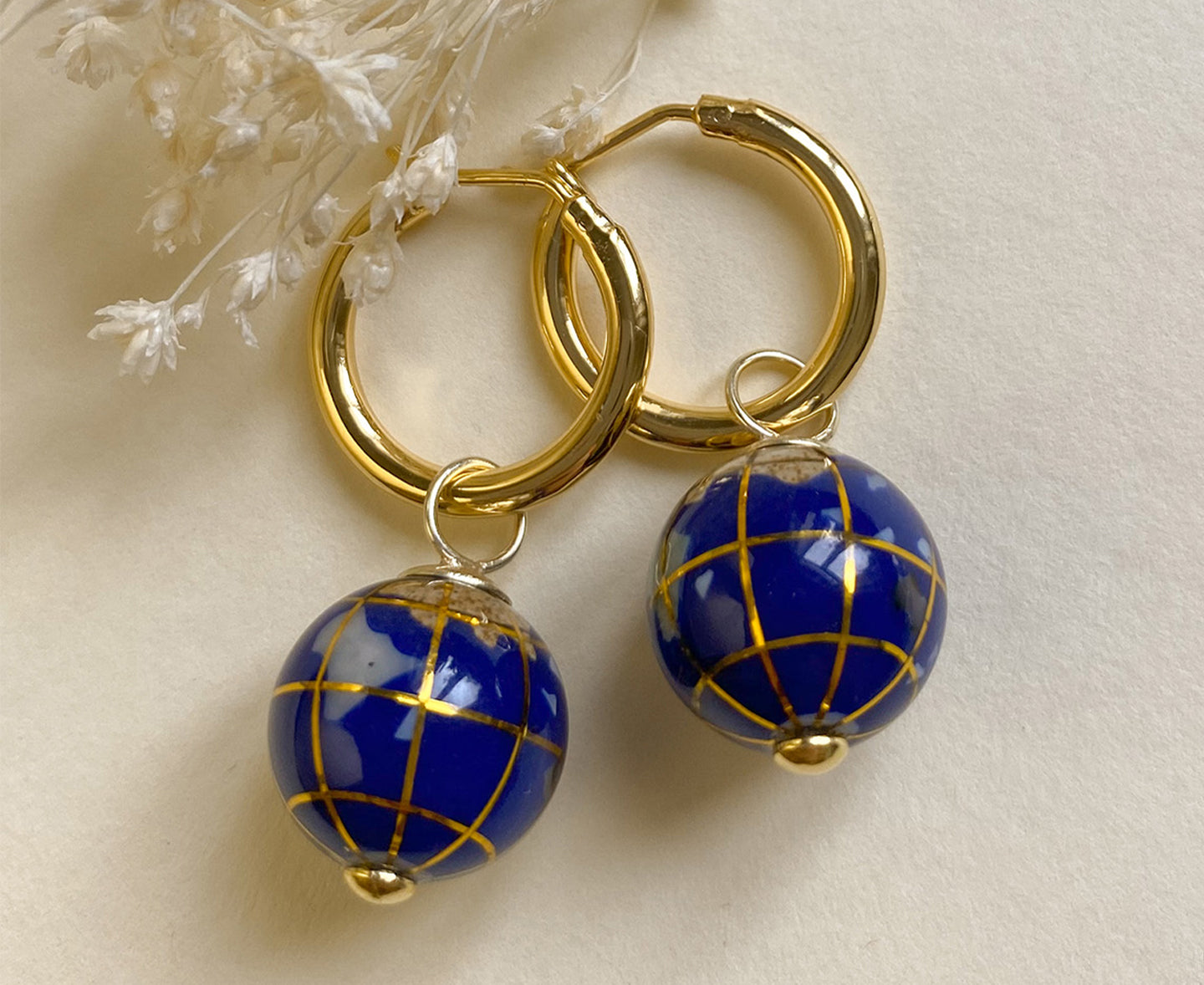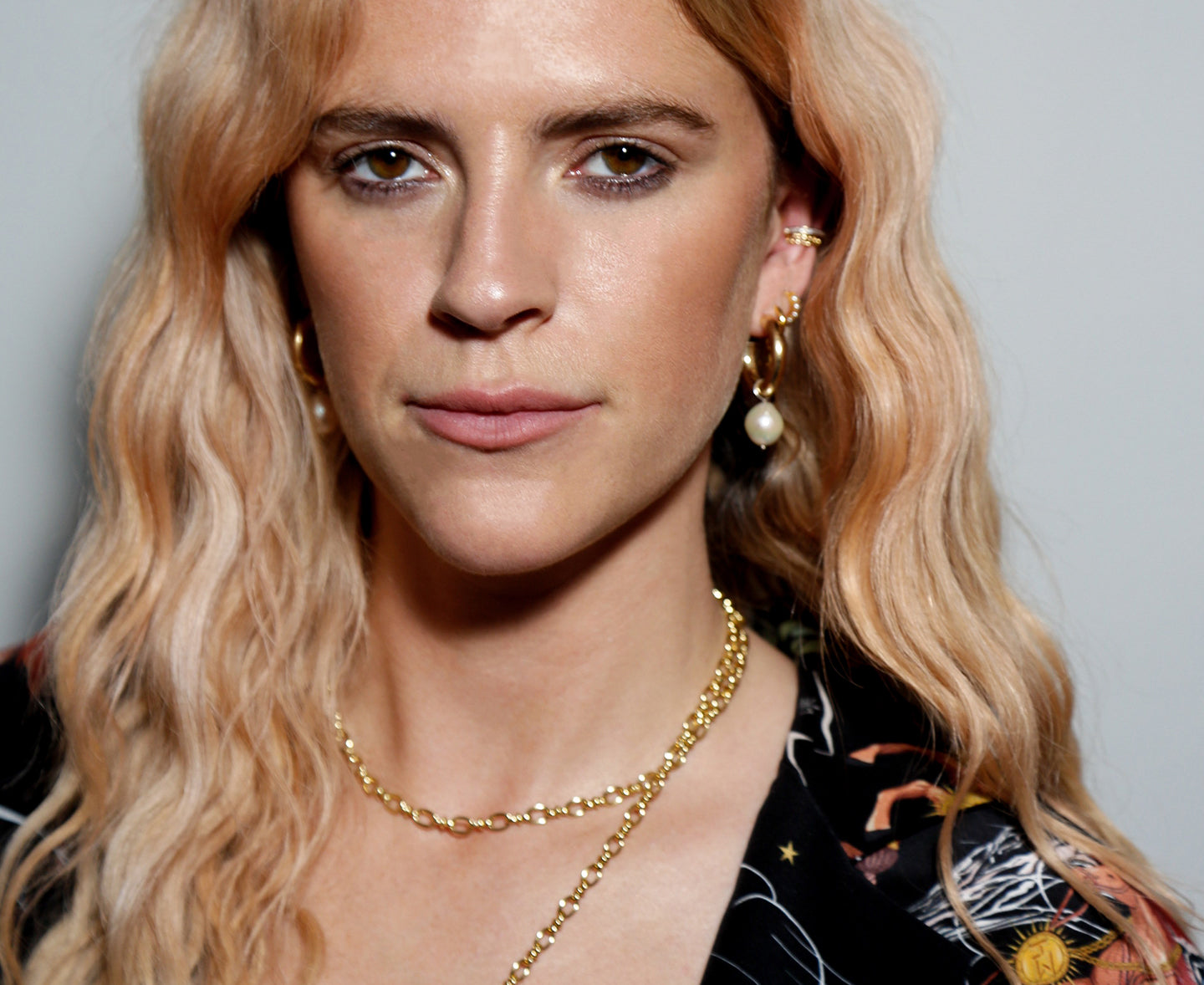 Business practices & operations
Our future goals for NUE Hoops include setting up a recycling scheme for old jewellery. We also want to offer customers the option to get their existing hoops re-plated.
Probably the biggest areas we still have to tackle are supply chain transparency and decreasing our carbon footprint. Partnering with brands, charities and people who are trying to do something positive in the world will be key to this.
Looking forward
Our aspirations
We don't yet have the power or resources enjoyed by more established jewellery brands, but we do have the ability to be responsive and innovative. We have proven ourselves in this area in our three years and our intention is to carry on with that.

By sharing our endeavours to make NUE Hoops increasingly sustainable, we are committed to being open with you, and communicating our sustainable journey in the hope that you'll come on it with us.

Ultimately, our goal is to offer beautiful, cleverly designed jewellery which empowers you to be creative to wear it in new ways, giving it greater longevity and so that it continues to bring joy each time it is re-invented.