---
Step 1:
Choose your charms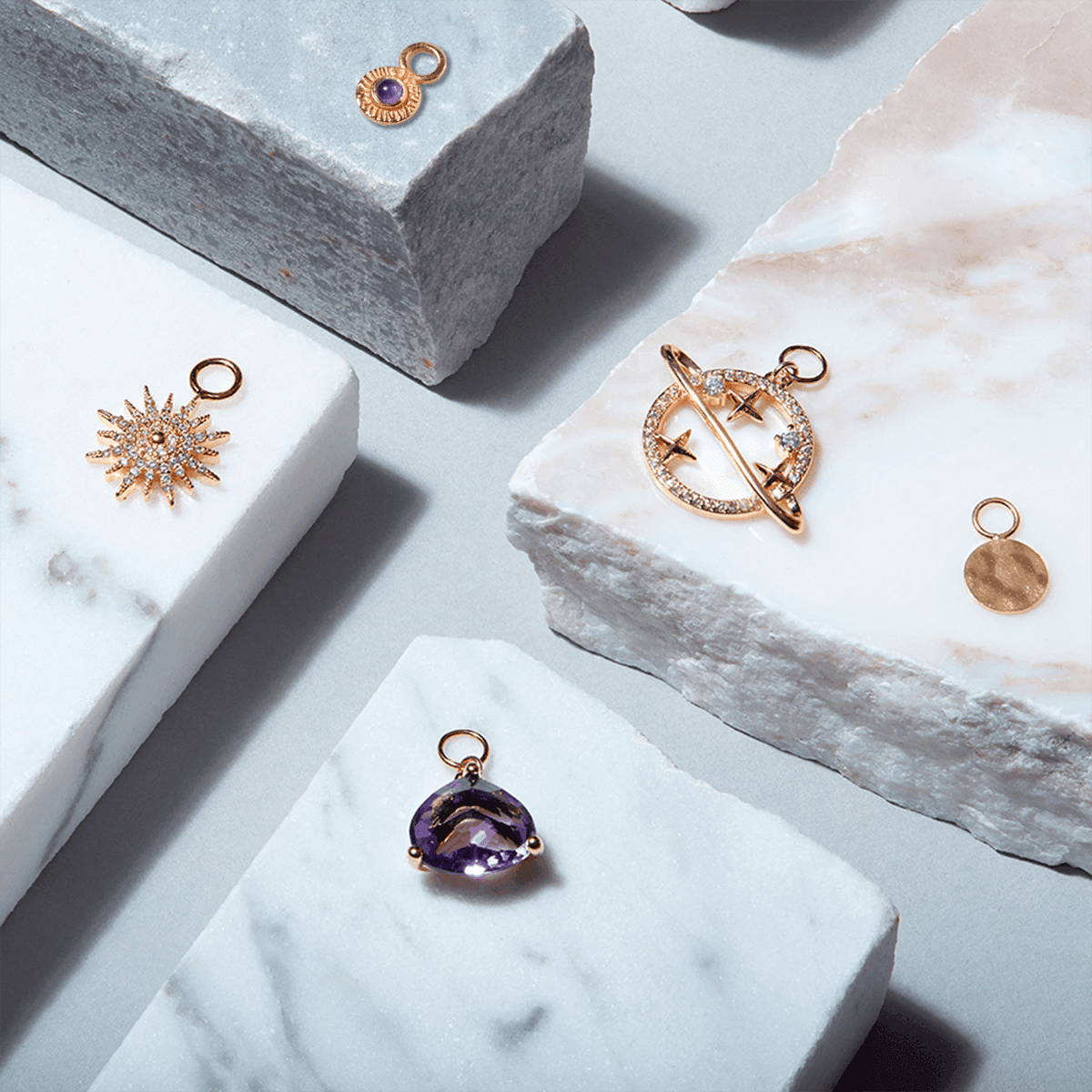 Start by browsing 'All Charms' to get an idea of the charms you like best.
You can also browse by collection, choosing charms based on a theme or an occasion.
 
All charms are sold as 1 charm so you can mix and match. If you want a pair, buy 2 charms.
---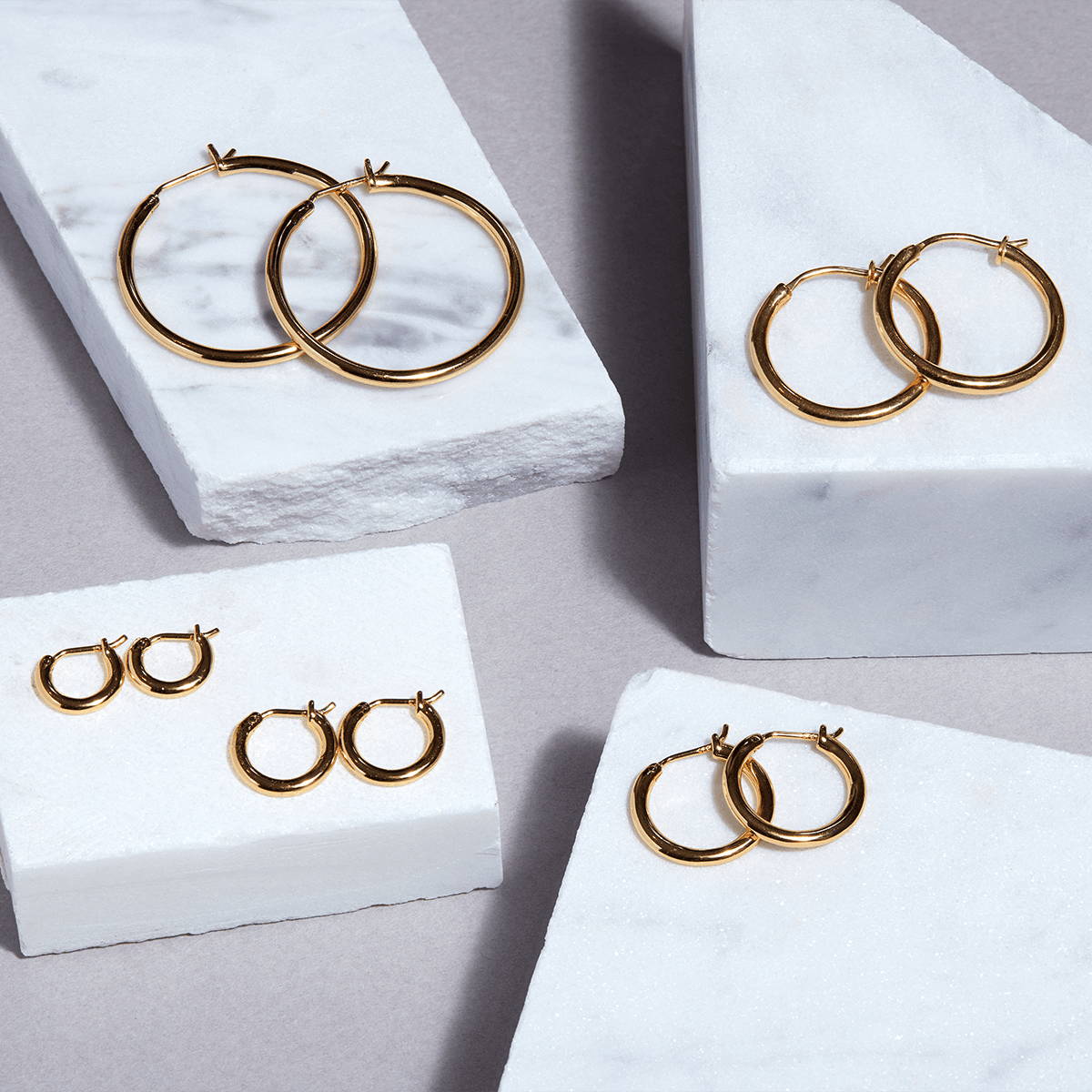 You'll need hoops to put your charms on.
Take inspiration from the hoops we've pictured with your chosen charms.
All our charms go on the 'Classic Hoops'. We also have charms for Chunky Hoops.
Go to 'All Hoops' to find your perfect hoops.
---
Step 3: 
Add charms to your hoops
When you receive your charms and hoops, you'll see how easy it is to slide the charms on and off the hoops, switching them depending on your outfit, event or mood. You decide.
---
Don't forget to buy two charms 

All charms are sold as one, so you can mix them. If you want a pair, buy two charms.
Don't forget to buy the hoops as well!
---
Choose the right hoops for you

It can be tricky to work out which is the best size of hoop to buy. Read our guide to buying the right size of hoops for you so you can be confident you're getting the perfect pair.
---
If you LOVE the idea, join NUE Rewards

Sign up for NUE Rewards to collect points, so as you expand your hoop and charm collection you can get money off future purchases.
---