Use these guides & tips to help you shop with ease.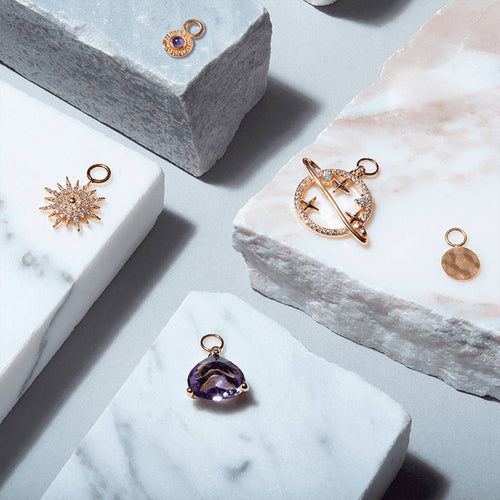 01
Choose
your charms
Start by browsing 'All Charms' to find the charms you like best. You can also browse by collection, choosing charms based on a theme or an occasion.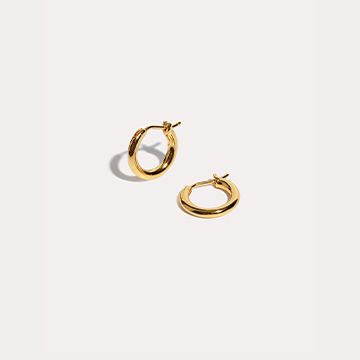 02
Pick Your
Hoops
You'll need hoops to put your charms on. Take inspiration from the hoops we've pictured with your chosen charms.

All our charms go on the 'Classic Hoops'. We also have charms for Chunky Hoops.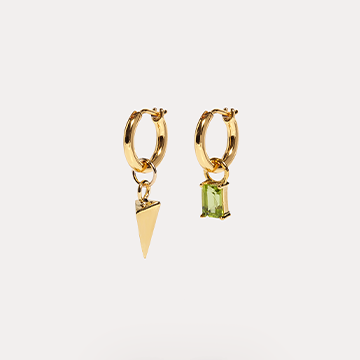 03
Add charms
to hoops
We'll put your charms on your hoops for you, but once you receive your order, you'll see how easy it is to slide the charms on and off the hoops.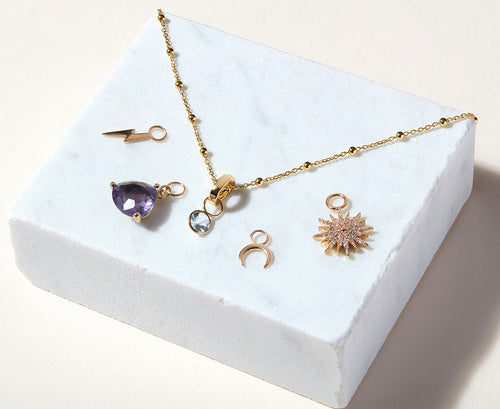 01
Choose
your charms
You can browse 'All Charms' but we recommend choosing the 'Charms for Necklaces' collection to find charms best suited to a necklace.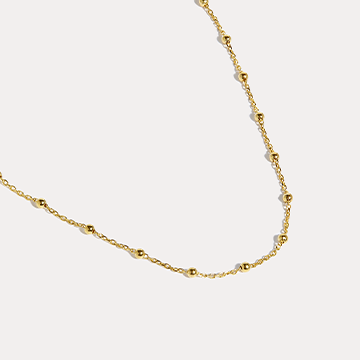 02
Pick
your chain
Browse our chains and find the one you'd like to add your charm to, so you can create your own pendant necklace.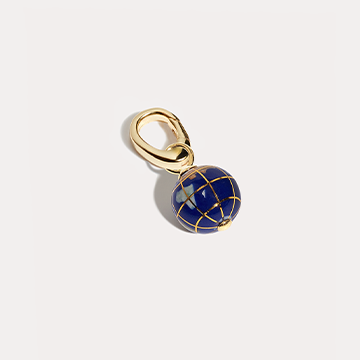 03
Get a
Charm Clip
To be able to add charms to a chain, you'll need a charm clip so that it converts from an earring charm, into a necklace charm and sits flat.
How to shop our most innovative pieces - stacking charms and the bangle: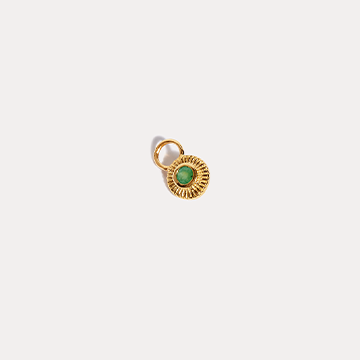 01
Choose stacking charm
Stacking charms are special charms with a hook on the back. You can hang more stacking charms or other charms off their hooks, creating 'vertical stacks'.
02
Add to
the stack
The joy of a stacking charm is that you can add other charms to it. Make long chains with more stacking charms or simply add a classic charm to complete the stack.
3
Add stack to hoops
Once you've created your stack, add it to hoops for a complete set. Deconstruct the stack by breaking down the charms to create more combinations. Check the hoops you've chosen will take your stacking charms on the hoops page.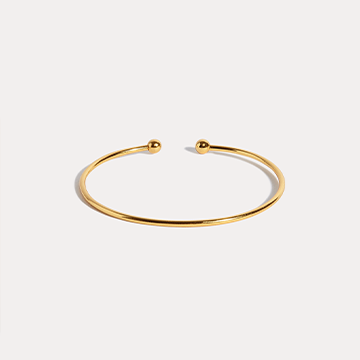 01
Choose your bangle
Choose whether you want a gold or silver bangle.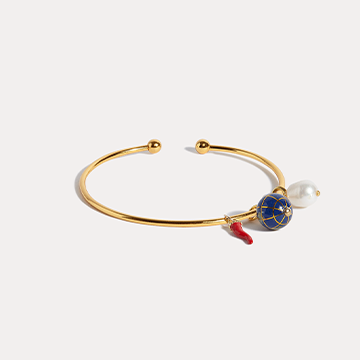 02
Add your
charms
Unscrew the ball on the bangle and add on charms of your choice. Screw the ball back on until it's secure.
03
Customise the bangle
Add as many charms as you like to create your own personalised bangle.
The low-down
Shopping tips
video guides
How to create a stacking earring
How to use a charm clip