Create your own jewellery with our interchangeable jewellery concept. Make your jewellery more personal, more attuned to your style and more sustainable.
(Don't buy a new pair of earrings every time you change your outfit, just switch the charms).
---
Approach
Carefully considered

NUE Hoops works with independent suppliers to bring together their eclectic mix of charms, as well as self-designing and / or hand-making in their Leicestershire workshop. Their classic hoops are privately commissioned and made bespoke by a luxury jewellery manufacturer.
Wherever possible, recycled silver is used. Find out more about
sustainability.
NUE Hoops holds true to a 'no brass inside' policy meaning that anything going into a piercing must be made from recycled sterling silver as a base metal, not brass.
Supporters
Celebrities & Press
With celebrity supporters ranging from Sienna Miller, Florence Pugh, Fearne Cotton, Daisy Lowe, Stacey Dooley, Caggie Dunlop, Morgana Robertson, The Food Medic - Hazel Wallace, as well as Chessie King among others.

The brand has a following of women (and men) that have all found something in NUE Hoops that reflects their own distinctive style.
Press titles ranging from Vogue, Elle, Grazia, Red, PopSugar, Refinery 29 and The Daily Mail have all lauded the brand's approach to jewellery.


"The hoops and charms are supremely lightweight and uncumbersome. I forget my lobes are laced with shimmering charms until the compliments roll in."
- Pop Sugar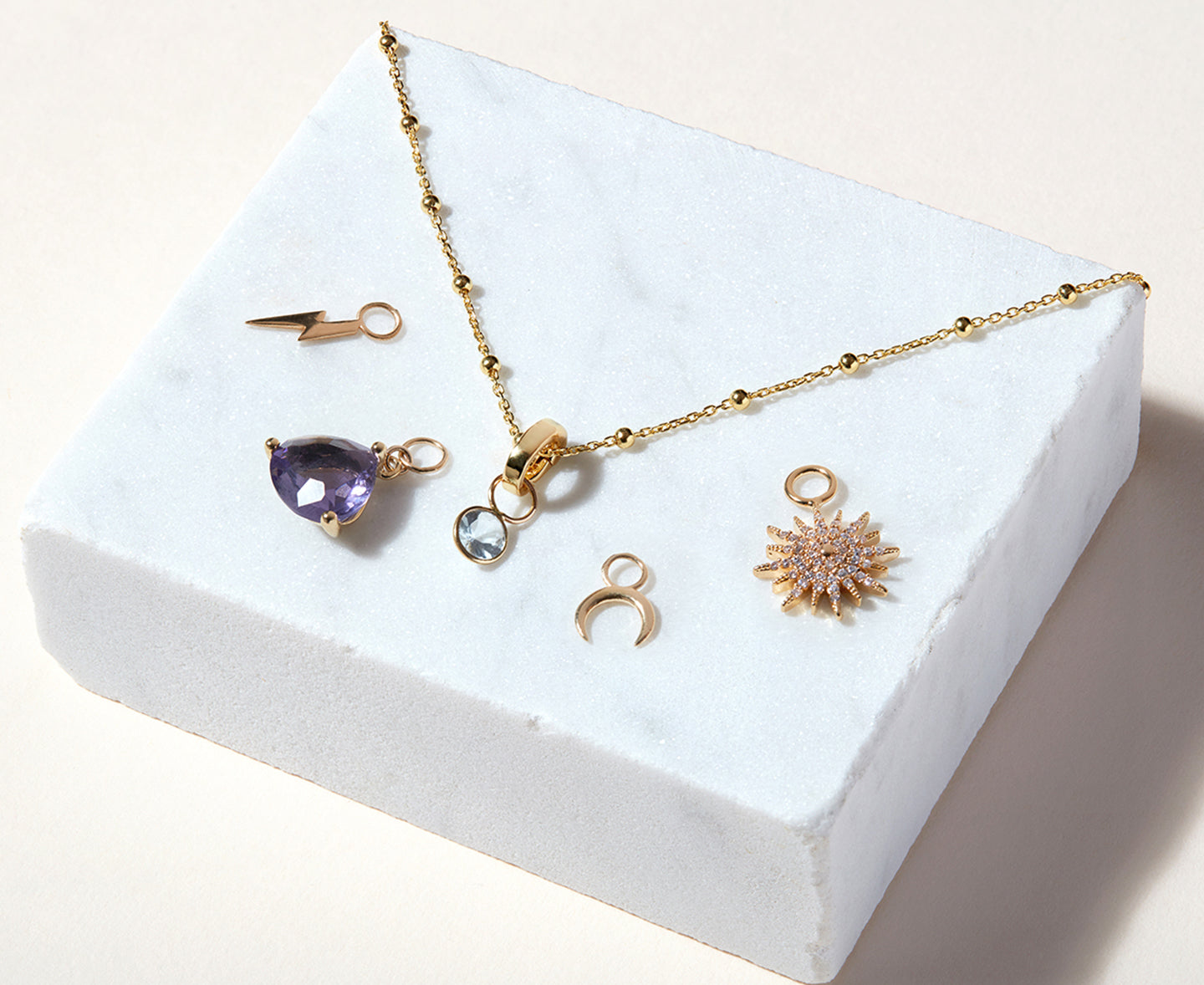 Mindset
Innovation
NUE Hoops are committed to embracing the new:
Designing their own bespoke
jewellery wallet
for avid collectors.
Developing
'charm clips'
to extend the interchangeable concept for necklaces.
Releasing a
stacking charm collection
with charms that stack vertically via a small hook on the back of each charm; allowing customers to build chains of charms by hanging them vertically.
Most recently, releasing two
bangles
, which charms can be slid onto.
Thinking differently about both design and composition is key to the NUE Hoops mindset.
Aspirations
Jewellery redefined
Empowering people to curate jewellery that flexes easily, based on mood, style, occasion or outfit is ultimately what drives NUE Hoops.

The aim is to bring the NUE Hoops concept to anyone who likes to be creative with their jewellery so they can experience the satisfaction of reinventing their jewellery.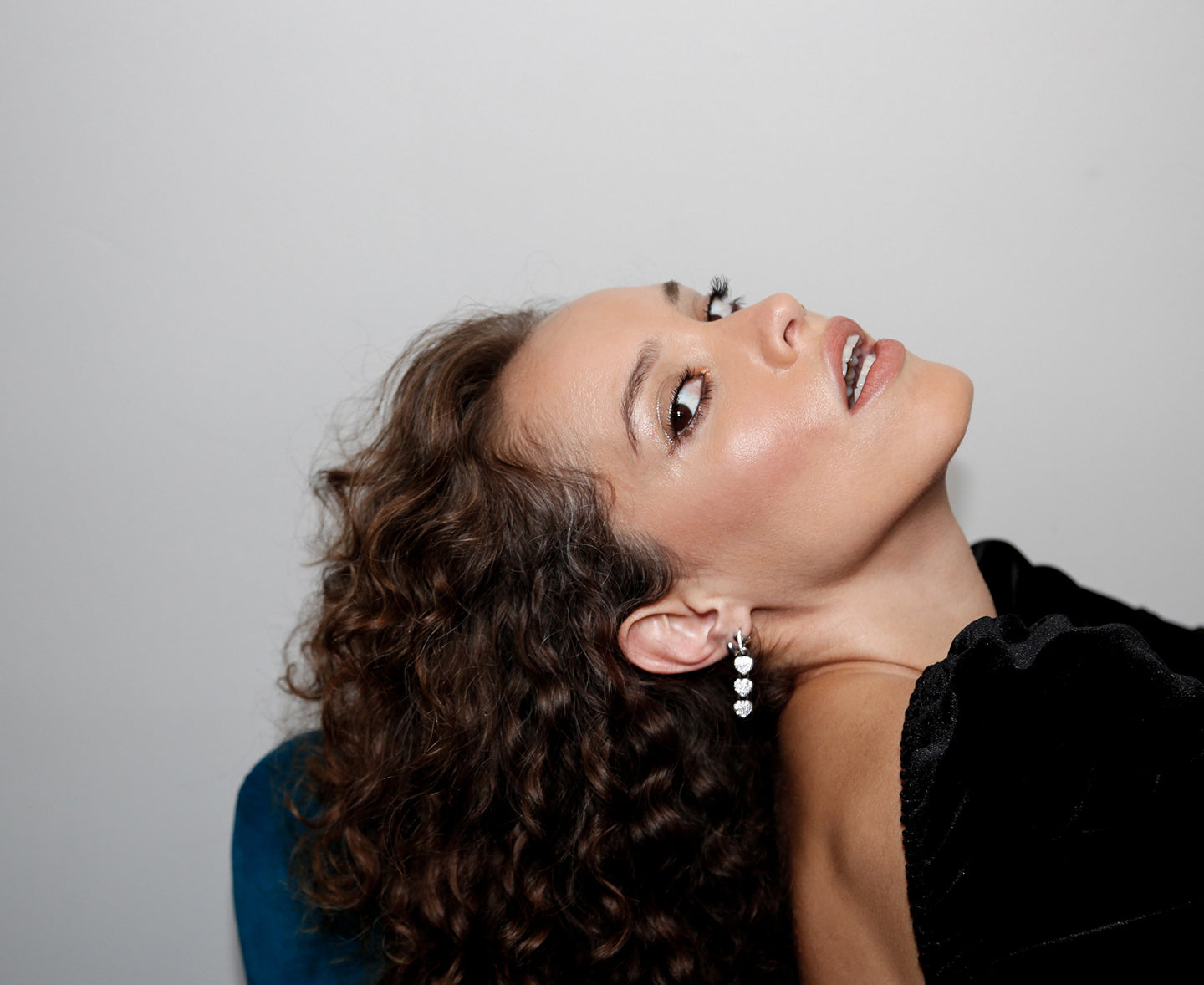 Founders
A Mother & two Daughters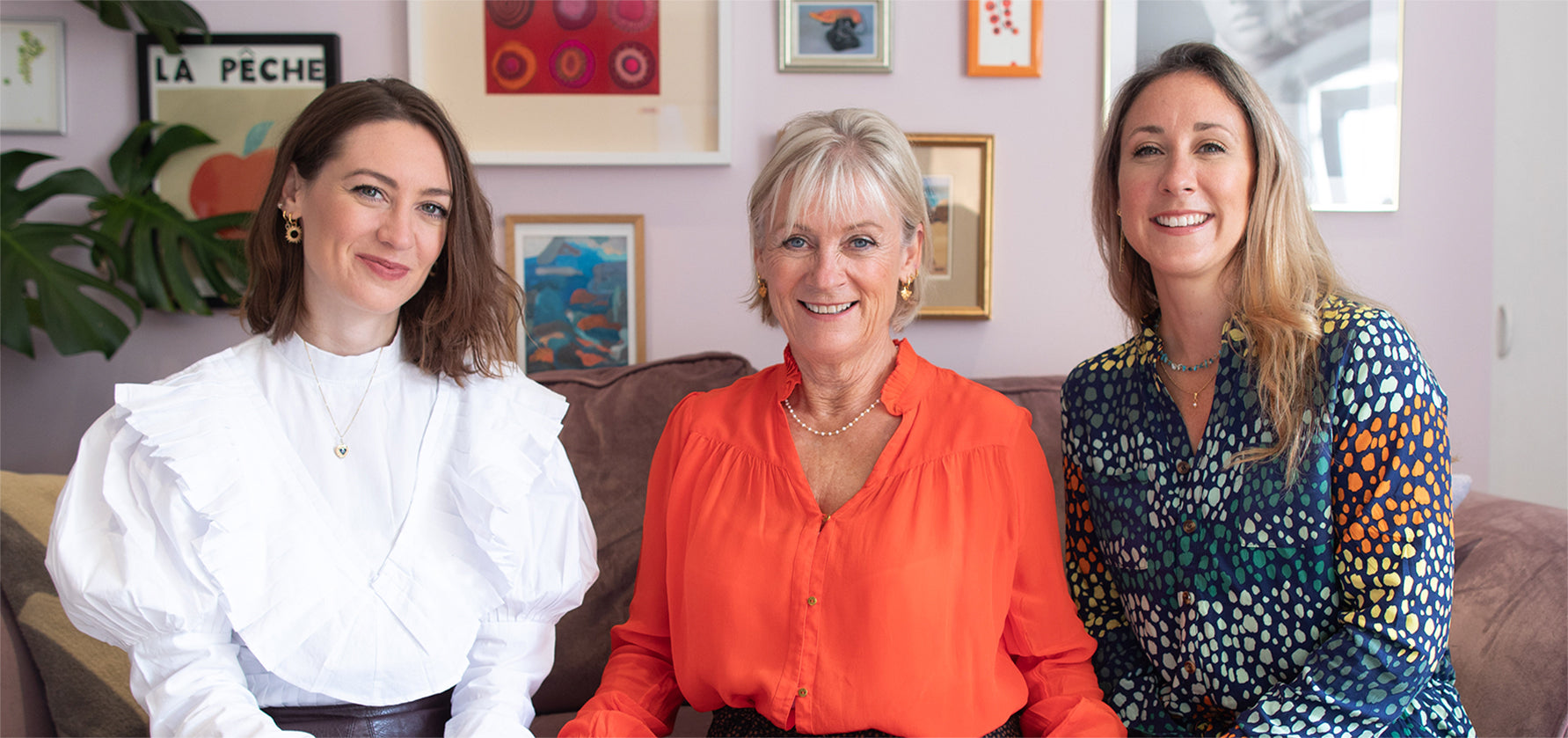 "We use recycled materials and reinvention to give your jewellery multiple guises, making it more sustainable."
NUE Hoops was founded in 2019 by mother and daughter triptych Victoria Darby, Emily Roberts and Camilla Upson. Identifying an opportunity for modular yet playful everyday jewellery, they cultivated a new route to more flexible jewellery, reimagining a timeless hoop earring simply by changing the charm on it.
The team's approach to combining the classic (hoops or necklaces) with the unique (charms) to empower their community to create jewellery combinations that reflect their personal style.