Unisex jewellery - blurring the lines between men's and women's jewellery
Explore the most gender neutral NUE Hoops jewellery combinations.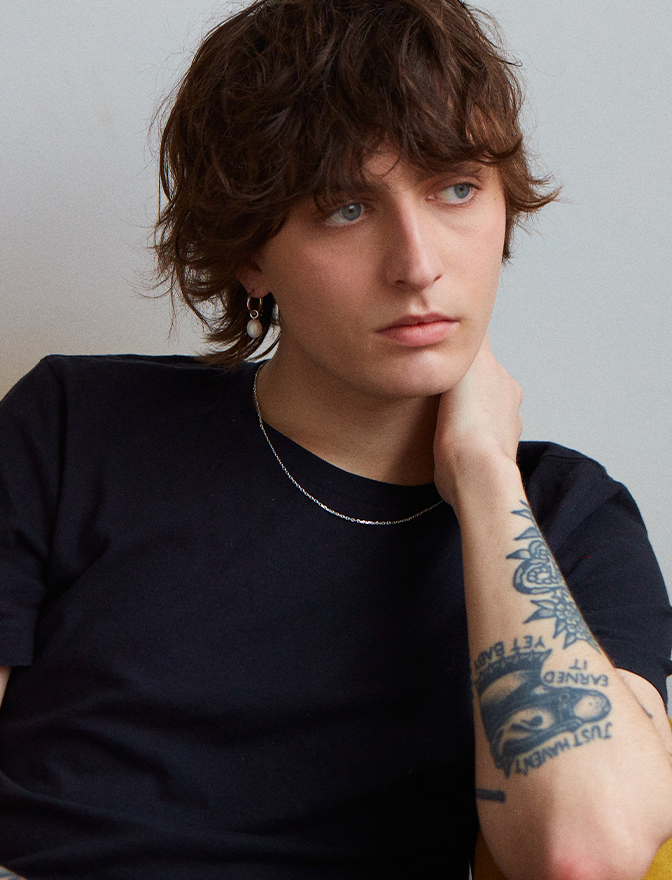 "An interesting jewellery choice completes an iconic look."
Unisex jewellery isn't a new thing, but as more and more of us embrace or are increasingly open to unisex items, we investigate which items from the collection lend themselves best to be worn by men or have a distinctly unisex, gender neutral feel.
Androgynous Inspiration
Before we get to the jewellery, we consider the style influences of some of the biggest style icons from the last few decades, - especially those with an androgynous streak - bending the rules to stand out.
From Prince's gender blended symbol earrings, David Bowie's hoop with oversized feather, Grace Jones in big chunky hoops with a distinctly handmade feel and George Michael's iconic hoop and cross earring, jewellery undoubtedly has a pivotal role to play when it comes to self expression.
Bending the rules
Our favourite androgynous male pin-ups include Harry Styles, Timothee Chalamet and Machine Gun Kelly - all of whom have appropriated traditionally female items and reframed them for their own styling.Whether you're male, female or identify as something else, playing with jewellery is the ideal starting point to evolve your personal style or make a statement.
Our concept & unisex gifts
Since we sell all our hoops and charms individually as single items, you can easily create a single, assymetric earring with NUE Hoops.
This look is especially popular with baroque pearls, little jewels or crosses as well as the dagger earring charm.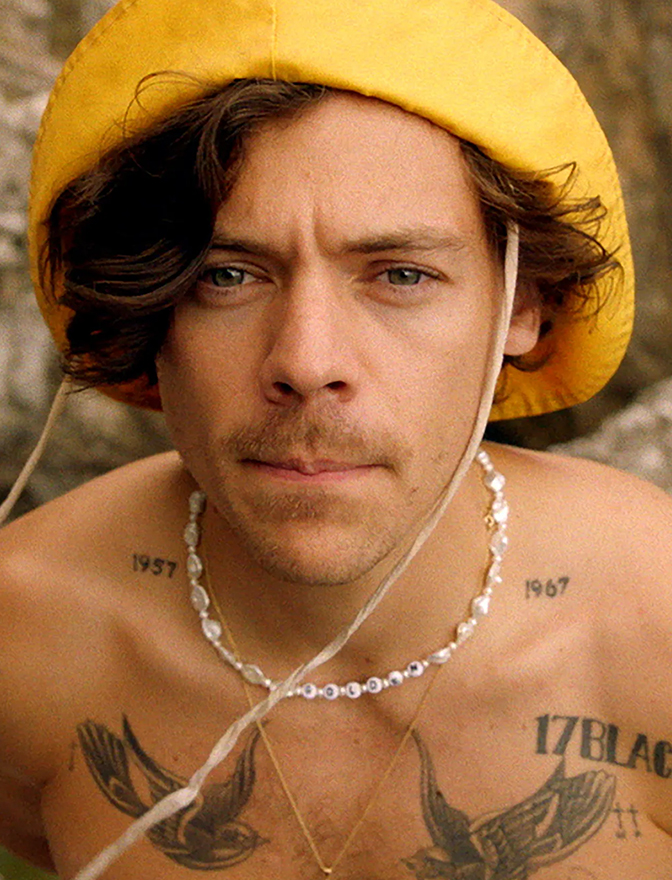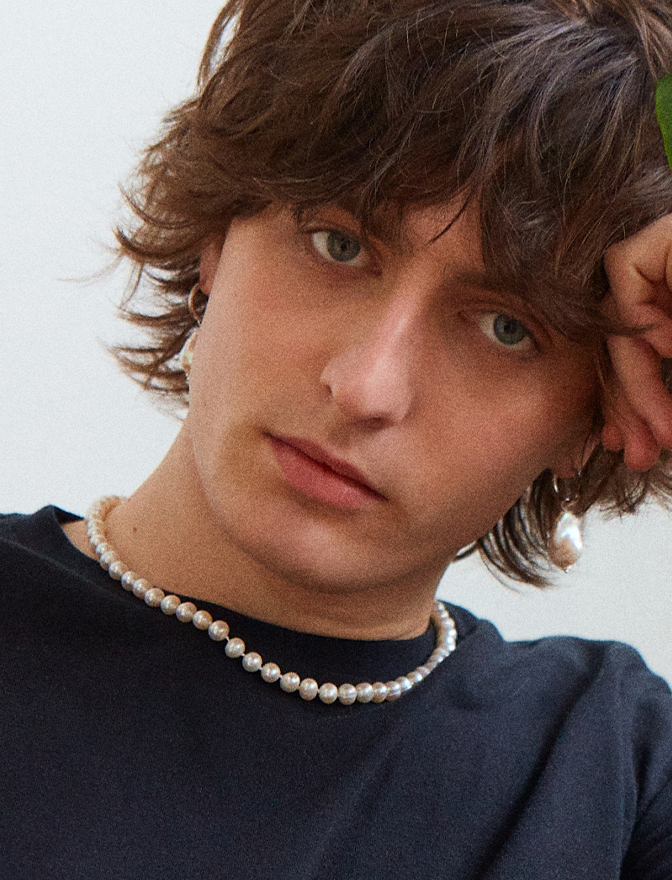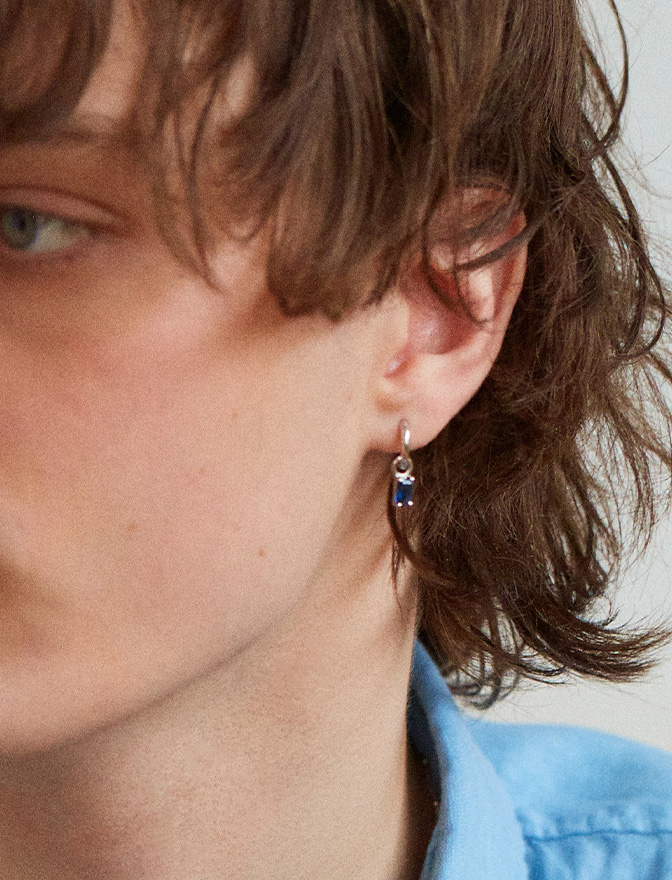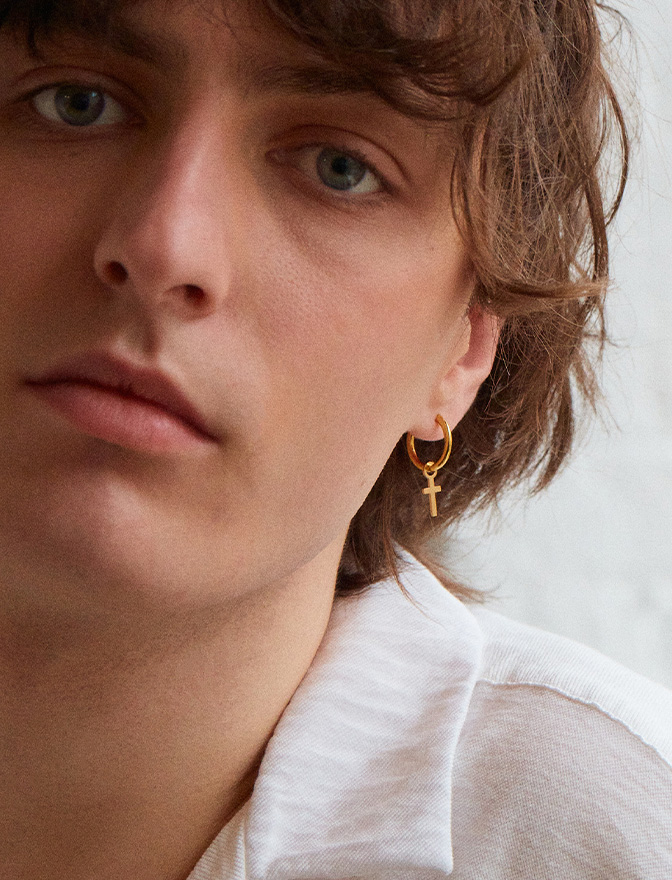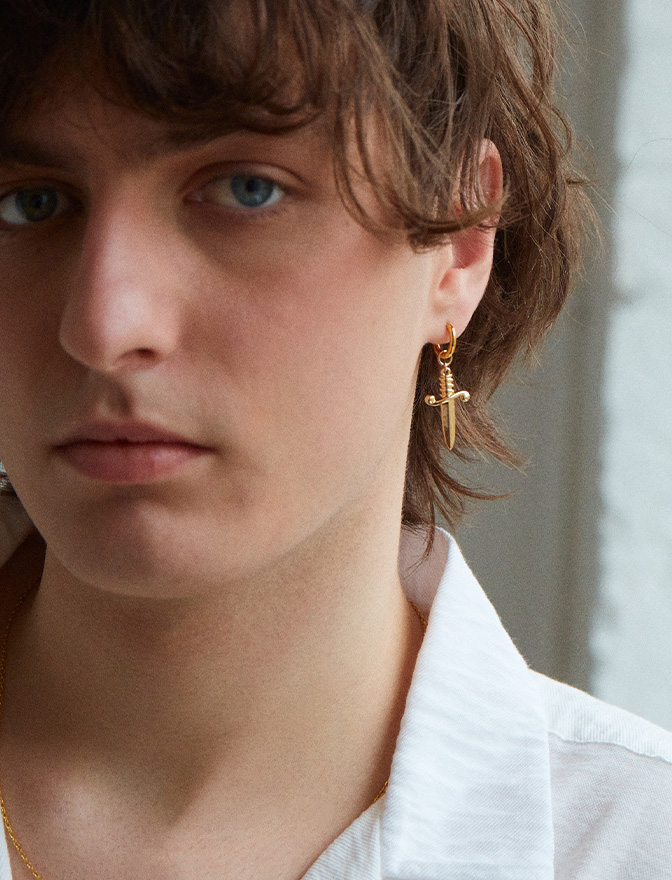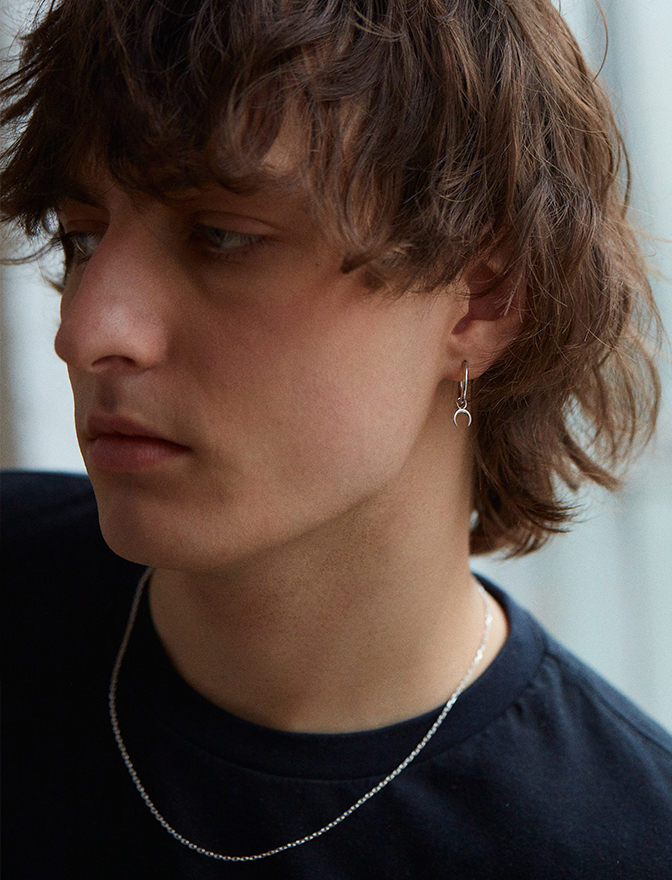 Everyday unisex jewellery
Pearl choker necklaces, simple silver chunky hoop earrings, as well as asymmetric mix and match hoop earrings are usually the best contenders when it comes to Unisex jewellery. Simple chains without a pendant can also work well for adding soft but non-gendered styling.
We've based our unisex jewellery edit on what we've sold to men, as well as what would suit women looking to create a more androgynous look.
We've loved seeing more and more men experimenting with and wearing our hoops and charms.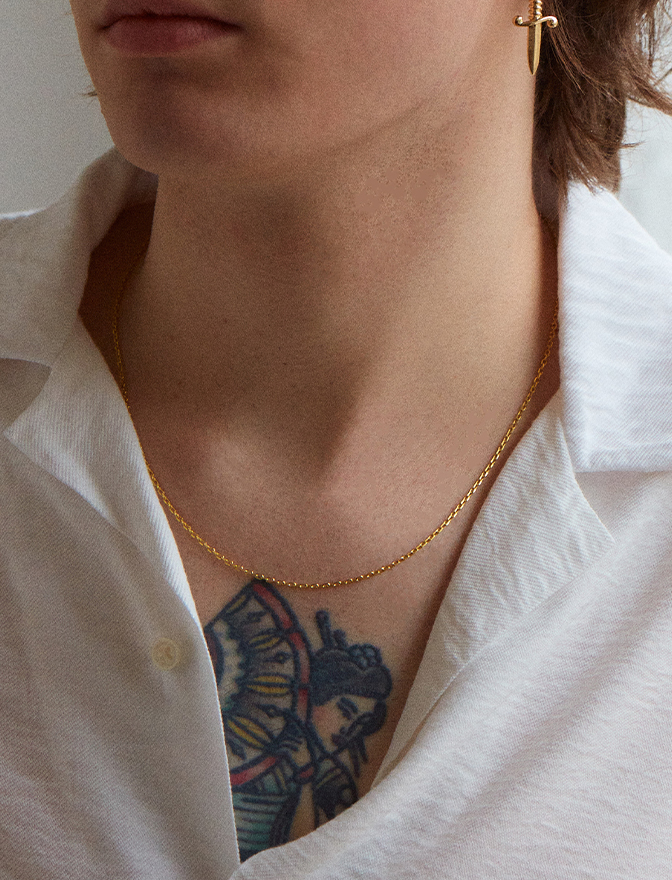 Shop the Unisex collection:
---