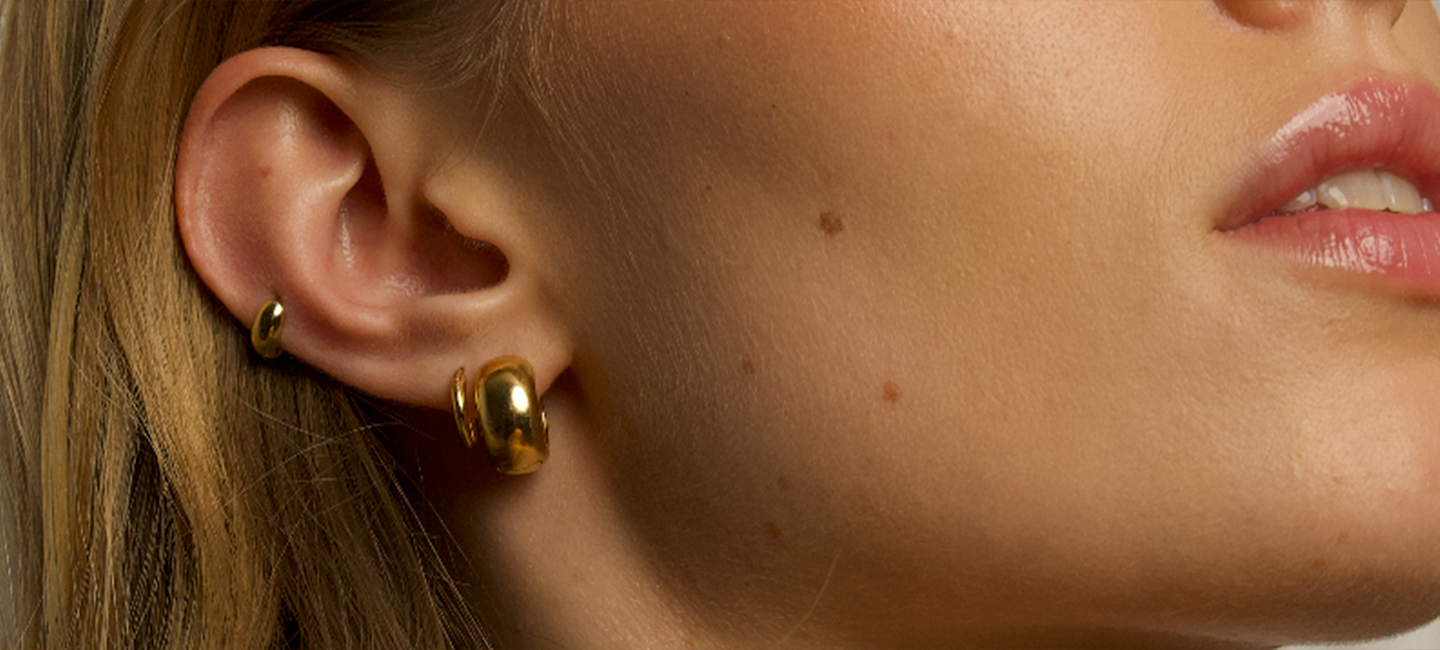 These slow burner hoops have almost sold out, so, who wore them first?
It's endlessly fascinating to see what captures people's imagination quickly and what takes longer to take hold. Some of our jewellery is an instant hit, some of it, like a fine wine, takes longer to catch on.
Early adopters (you know if that's you) have a knack of seeing things and connecting with them early before the penny drops with others. 
So, when someone with a following sees potential in an item of jewellery in our collection, they inspire others and short-circuit the process. 
Our Blair Gold Hoops, for example, were an instant hit with the three of us when they arrived at the end of 2020, but took a while to catch on - until later this year. At the time of writing, we have just have a few of them left. 
Anna Cascarina and Isabel Spearman, two supporters of NUE Hoops saw potential in the Gold Blair Hoops and Huggies this year and both styled them worn together.
These images of how they wear them, make for the perfect example of how they can be worn together to complement each other. If you're feeling it, get your Blair Gold Hoops and Blair Gold Huggie before they sell out completely. 
Anna Cascarina
Isabel Spearman
Blair Silver Hoops
The Blair Silver Hoops could be up next, as whilst gold continues to lead in terms of demand, silver is starting to catch up. And chunky styling isn't going anywhere. So, get ahead and get your Blair Silver Hoops now.  
The ear cuffs you might have spotted, but aren't available yet, will be released before Christmas 2021. 
---