 How to buy jewellery that really means something for Valentine's Day (5 quick tips)
Discover our top tips on picking the perfect Valentine's gift with our interchangeable jewellery.
"We tend to find even those with sensitive ears can happily wear our hoop earrings without irritation - although be aware that everyone is different and recent piercings can irritate easily."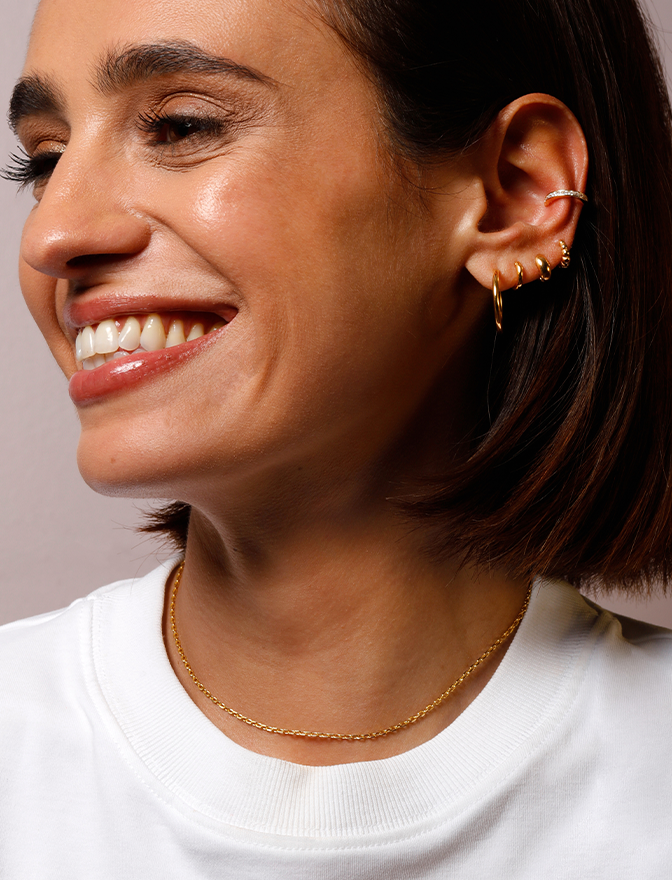 "Sometimes, people aren't that keen on their birthstone, if this is the case, buy a colour they love instead - you don't have to stick to the rules."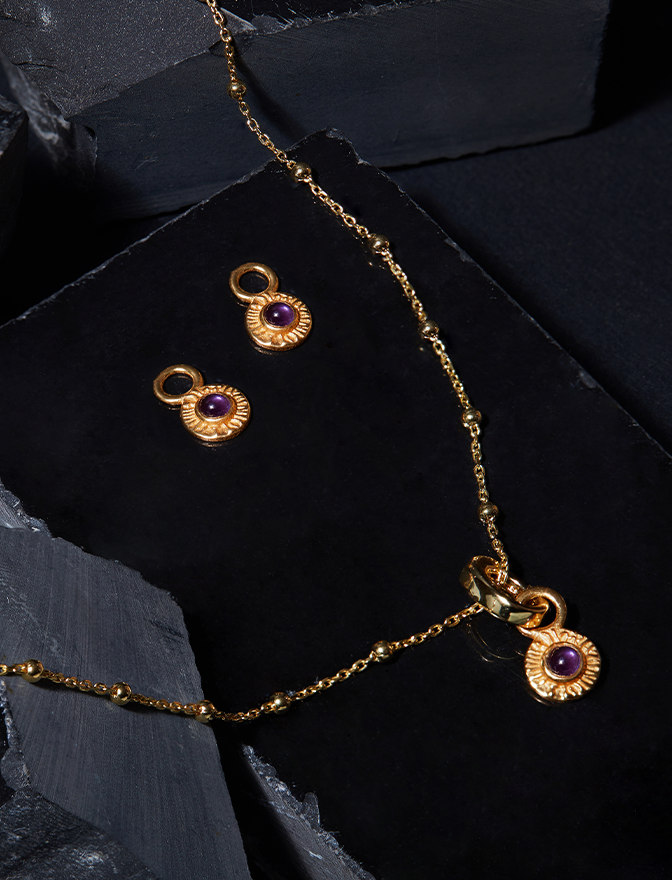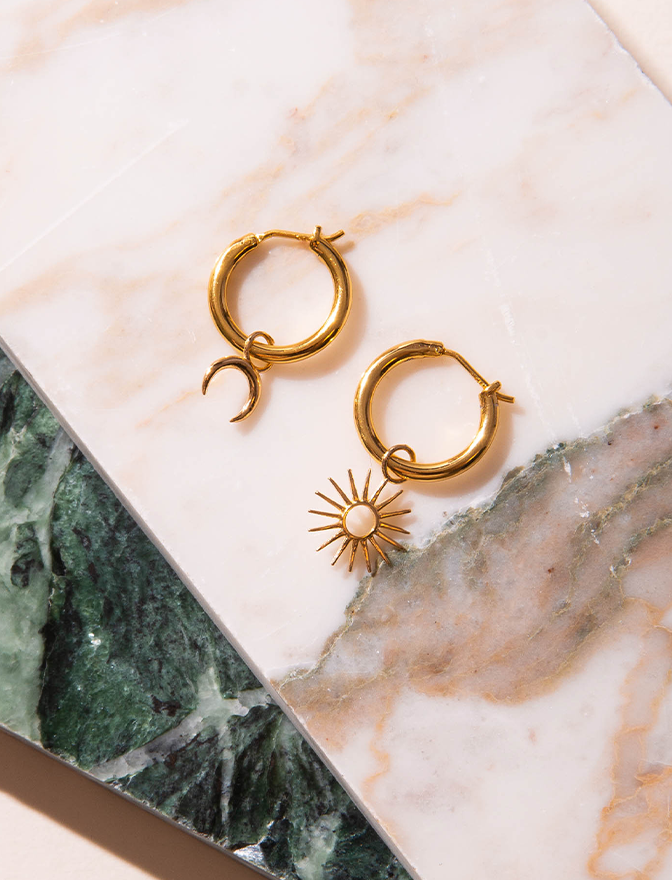 "Creating your own bespoke combinations is very easy to do with NUE Hoops as all our hoop earrings and earring charms are sold separately."
1. Get the metal colour right
Do they wear gold jewellery, silver jewellery or a combination? Getting the right metal is crucial when buying jewellery. Some people only wear gold, or silver. Some people like to mix. Some wear more gold in their ears and silver on their hands. And some will only wear a particular metal because their skin is sensitive and doesn't agree with other types of metal.
Gold is the least reactive metal, so if in doubt - choose gold for sensitive skin. At NUE Hoops, we have a 'no brass' policy meaning anything that goes in your ear is made from a base metal of 925 sterling silver, which is always nickel, cadmium, brass and lead-free. This means we tend to find people with sensitive ears can wear our hoops and huggies happily.
See our reviews on our hoops and huggies for more information.
4. Make it meaningful
Charms can be the ideal way to make jewellery more meaningful. We have so many charms to choose from that you're likely to find something representative of a memory, private joke, or a clue for something that could be coming in the future.
Browse all our charms to see what sparks your imagination for the perfect gift.
Once you've found a charm or two charms that speak to you, you can create the following:
A single earring for a specific piercing: Buy a single charm on a single hoop - if they have lots of piercings, you might just want to buy one small hoop and a charm to go on it for a particular piercing. This is if you know they want something for one piercing

A set of earrings: Buy two charms - either a matching pair or two different charms that work well together and a pair of hoops for them to go on

A pendant necklace: Buy a single charm, a charm clip and necklace chain, to create your own pendant necklace. You could buy multiple charms and charm clips to swap on or off the necklace.

A charm necklace - choose multiple charms, a charm clip for each charm and create a charm necklace, like this one we've created on the figaro chain.

For a bangle with personalised charms: select 3 (odd numbers look best) charms that are meaningful to your relationship and buy a bangle to put them onto
They will be touched you not only chose charms that are meaningful to both of you, but that you've gone to the trouble of thinking about and creating a piece of jewellery for them.
2. Make it personal
There are lots of ways to make a jewellery gift personal - you can engrave a new or existing piece of jewellery with a message or initials, buy something as a surprise for an anniversary or memory, or choose something that represents them in a way they'll appreciate.
Or, pick something more timeless…
Giving someone their birthstone, on hoop earrings or on a necklace (or as a set of all three) is a beautiful way to celebrate that person and make them feel special. Some of our birthstones are natural, some are ethical (lab-made) and some are substitutes (e.g. crystal instead of diamond). Find out more by browsing the birthstones collection.
What are they into right now?
What do they love right now? Are they really into pearls? Do they love gems? Are they into sparkly jewellery, or do they like something solid? Maybe they just love green?
They might love something with a real talking point, if so our stacking charms are a UK first, and are only available to buy from us. Stack them up using the hook on the back, to create your own combinations for something really special.
Another nice way to personalise your jewellery gift is through letters - you could buy their initial and yours, or the initial of your child or pet. This is often a cute reminder of a connection you share and can be really well received.
Our Alpha charms are available in gold and silver and you can buy them with a charm clip to wear on a chain (we recommend the simple gold or simple silver chain for this).
You can also buy a pair of hoops and buy one Alpha earring charm for the left hoop, and another Alpha earring charm for the right hoop - so your initial and thiers are part of a letter hoop earring set created by you.
5. Don't forget the flourishes
If your gift is presented beautifully, it will have even more impact. Presentation really makes a difference when it comes to gifts, so make sure you have chosen the right gift wrap, you can also include a message (handwritten by us) in your package.
For the ultimate gift you can have your jewellery gift arranged inside the bespoke NUE Hoops jewellery wallet (which is a gift in itself). Make sure you've bought tell us in your order notes at checkout and make sure you buy the jewellery wallet as well.
Happy Shopping and Good Luck buying the perfect jewellery gift!
4. When will they wear it? And how much do you want to spend?
Are you looking to buy something they can wear every day? If so, the everyday pieces might be best, especially if they like dainty jewellery or easy to wear jewellery that they can enjoy wearing all the time.
For earrings that are bank-balance friendly but still make an impact visually, check out the party collection. All these items are perfect for a dinner date or going out for a special occasion. Depending on your partner, it can be exciting receiving something that makes a statement (although you do have to be quite confident you've got it right!).
Maybe you want everyday jewellery that is luxurious with natural stones (in which case birthstones are great for this.
If you want a fail safe option, choose a ready-made jewellery set - we have hoop earring sets and necklace sets ready to buy quickly and easily.
If you want to shop by budget, head to the gift section of our website or check out the Valentine's Day Shop.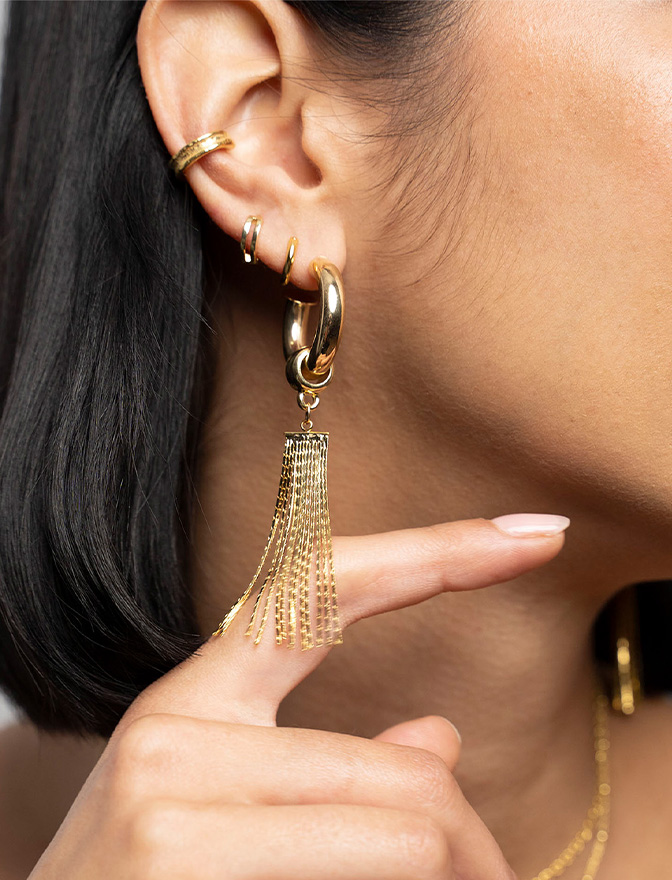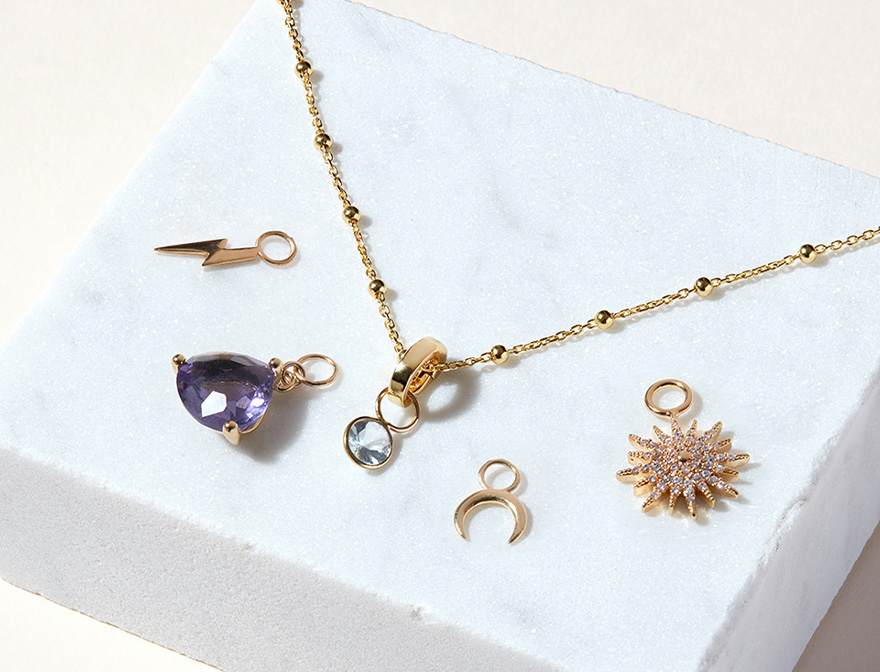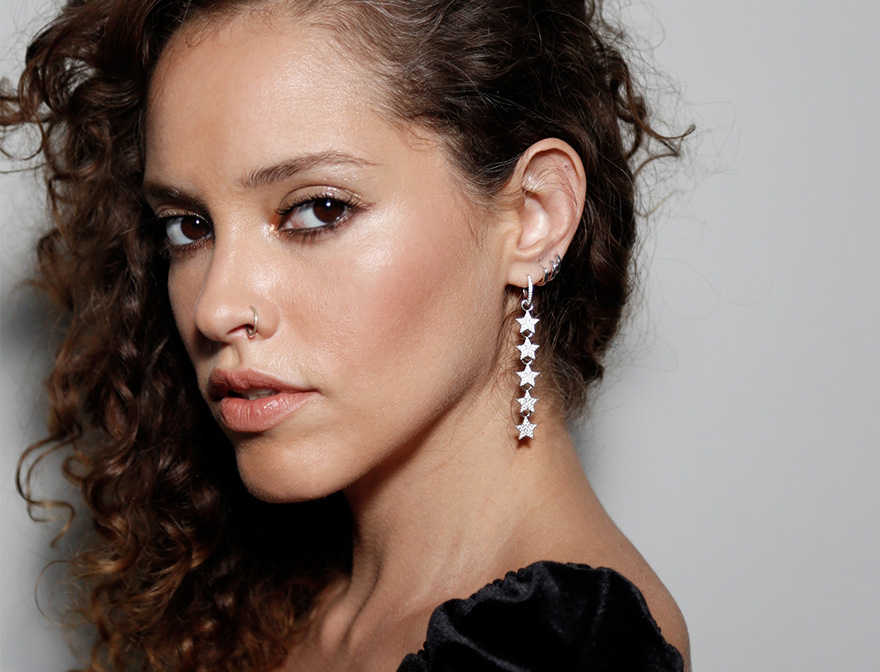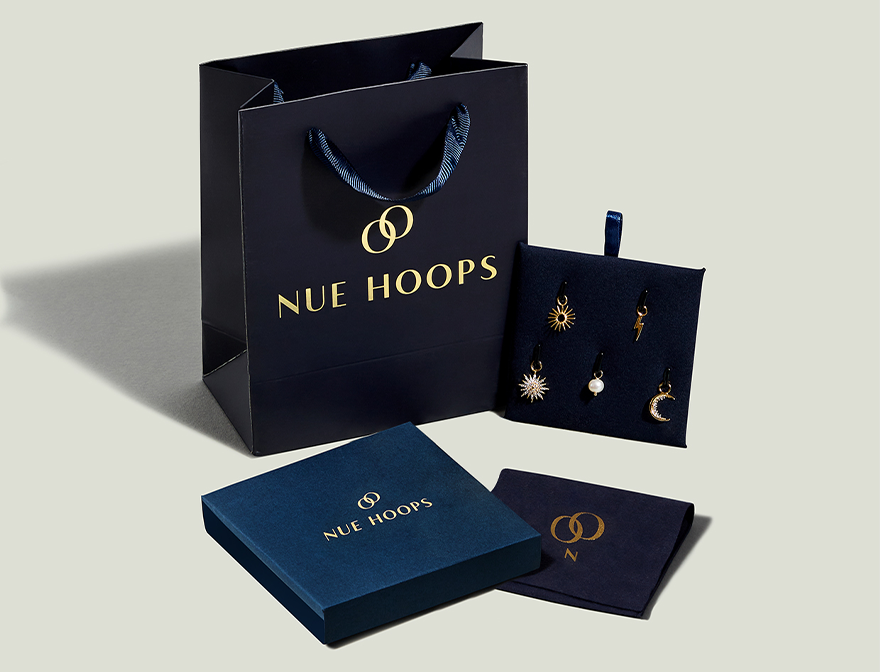 ---